Company Main Produc- Flame Retardant Fabric
-Antistatic Fabric
-Acid&Alkali Fabric
-Uv Protection Fabric
-Crease Resistant Fabric
-Oil and Water Repellent Fabric
-Flame Retardant Workwear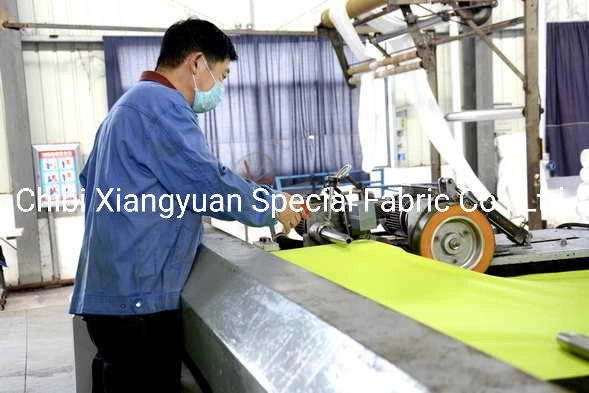 Principle & Function of Acid & Alkali FabricThe acid&Alkali Resistant fabric mainly prevents pesonal damage from chemical agents such as acids and alkalis, extending the time which acid penetrates from the cloth surface into skin.It makes acid adhered to the inner cloth surface, with the stength becoming weaker after acid erosion and stronger acid fracturing borne. It mainly applies to industries such as chemical engineering, metallurgy,minerals,geology, electrolytic plating, textile printing and paper-making, etc., providing protective fabric for profession in exposure to acids, alkalis and other chemical agents. Flame Retardant FabricThe fabric can not only prevent the spread of flames in an efficient way but also protect the original natural of the textiles, by means of special production & technical treatment. Flame Retardant Fabric TestEN11611(EN470-1): The latest European standard welding standard, take the place of EN470 standard.
EN11612(EN531): Under the environment of high temperature, operation workers flame retardant protective clothing standard.
EN14116(EN533): Tooling protective clothing - related fabrics and composite - insulation, or - short spreading combustion performance testing.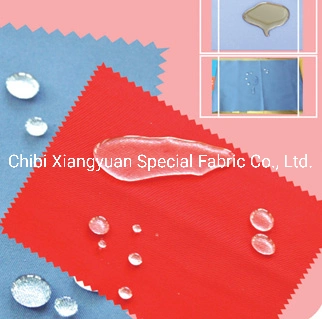 FR Cotton SeriesCotton Flame Retardant Twil Fabric
Cotton Flame Retardant Sateen Fabric
Cotton Flame Retardant Plain Fabric
Cotton Flame Retardant Canvas Fabric
Cotton Flame Retardant Denim FabricIndustry UseProducts are widely used in Petroleum and Chemical, Metallurgical, Coal, Forestry, Traffic, Civil, Defense and other industries.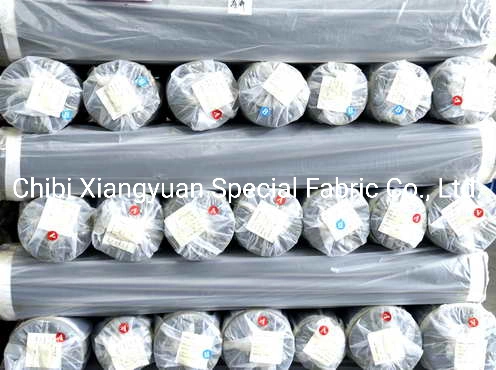 FeatureDue to the Permanent flame retardancy, Cotton flame retardant fabric have broadly application prospect. It is understood that the scope of application of cotton flame retardant fabric is very wide, in addition to industrial textiles, building decoration, interior decoration and other traffic tools play an irreplaceable role in the field of protective clothing, also played a role of flame retardant protective clothing,flame retardant fabric clothes have excellent washing performance, non-toxic to human body. Safe and reliable, breathable, soft, comfortable to wear.Huntsman Pyrovatex CP treated light weight EN11612 210GSM flame resistant fabrics
Fabric content
100%cotton
Style
3/1 Twill
Fabric weight
270GSM
Fabric width
57/58''
Product
Introduction
FRCOTTON Series textile, is one line of FR Series for
Industrial workwear which is in pure cotton.

Excellent advantages

1. Permanent flame retardant performance
2. Excellent shrinkage under industry washing cycles
3. Pure cotton, ECO-friendly Okeo Tex-100
4. Comfortable to wear, no smell
5. Heavy item FRCOTTON 220AS suitable for welder workwear

Application

It is specialized used for professional welders clothing in different areas such as Machinery, Metallurgy, Oil and Gas Pipeline construction, Automotive etc.

Standard

EN 11611(EN470-1) -welding
EN 11612(EN531) -industrial flame and heat hazards
EN14116(EN 533) index 3- heat and flame retardant
NFPA2112
ASTMF11506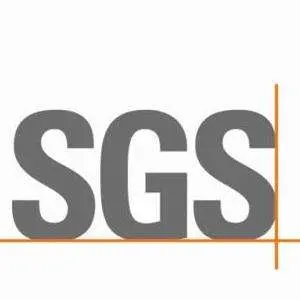 FR Features of Light weight Cotton Plain Lining Flame Retardant Fabric
Permanent Flame Retardant
EN ISO 11611
EN ISO 11612(EN531) A1&2
EN ISO 14116 index 3/5H/60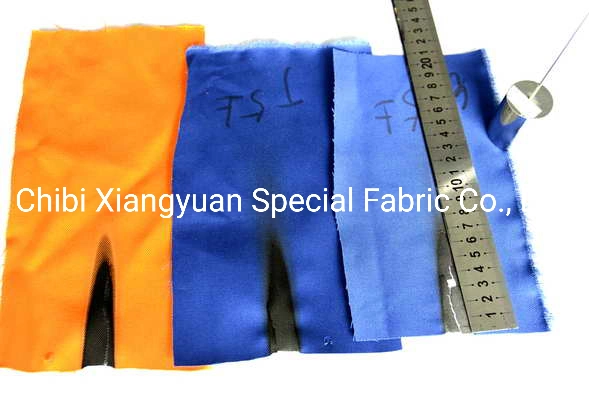 Order ProcessCustomer → Inquiry → Quotation → Agreement → Sample → Order Confirmed →
Deposit Payment → Lab DIP → Bulk Production → Balance Payment →Shipping → FeedbackService. Efficient Delivery
Sampling time: 5 workdays.
Lead time: 15 workdays(no limits in meters).

. Shipping Port
Shanghai, Shenzhen, Ningbo, Wuhan.

. Sample
Free samples are available for your requirement.
Generally speacking, customer charge the sample shipment at first, we will refund it back once formal order.

. Good Quality
Quality department will have a strict inspection before dying fabric.
After finish the bulk production, the warehouse will inspect goods and do fabric inspect report.
QC will inspect fabric 20% to 30% of total bulk as the third party again.
We enjoy good reputation in European market.

. Quick Response
We will answer immediately or within 24 hours.Connecting

Vivian Yu