Flame resistance LSZH Jacket 2core FTTH Cable De Fibra Optica/indoor cable
Description:
The 250um colored coating fiber is positioned in the centre. Two parallel Fiber Reinforced Plastics (FRP) are placed
at the two sides. The cable is completed with a black or color UV and flame resistant LSZH sheath.

Product Construction:
Fiber:
1-4 fibers
250um colored coating fiber

Strength Member:
Steel wire or FRP (Fiber glass reinforced plastic)

Outer Jacket:
UV and flame resistant LSZH

Features:
Good UV and flame resistant.

Bow type flat structure.

Compact, soft, flexible, easy to install.
Applications:
Used as access building cable.

Used in indoor cabling, especially used for FTTH.
Options:
Fiber Type: G.652D, G.657A1 or G.657A2 single mode fiber
Fiber Type
Attenuation

Overfilled launch Bandwidth

Effective Modal Bandwidth

10GB/S Ethernet link length

Min Bending Radius

Conditions
1310/1550nm
850/1300nm
850/1300nm
850nm
850nm
Unit
dB/km

dB/km

MHZ.km

MHZ.km

m
mm
G652D
0.36/0.22
16
G657A1

0.36/0.22

10
G657A2

0.36/0.22

7.5
50/125
3.0/1.0
≥500/500
30
62.2/125

3.0/1.0

≥

200/500

30
OM3

3.0/1.0

≥1

500/500

≥2000
≥300
30
OM4

3.0/1.0

≥3

500/500

≥4700

≥550
30
B1-OM3

3.0/1.0

≥1

500/500

≥2000

≥300

7.5
B1-OM4

3.0/1.0

≥3

500/500

≥4700

≥550

7.5

Structure and Technical Specification
Fiber Count

Cable Diameter

(mm)

Cable Weight

(kg/km)


Tensile Strength

(N/100mm)

Crush Resistance

(N/100mm)

Short Term
Long Term
Short Term
Long Term
1-4
3.0*2.0
9.0
80/200
40/100
1000/2200
500/1000
Note :1.This datasheet can only be a referance,but not a supplement to the contract,Please contact our sales people for
more information.
2.The cable core use the colored coating fiber of 250μm.
3.The tensile and crush of the cable are accordance with the values in the table when the strength member of FRP and Steel are used.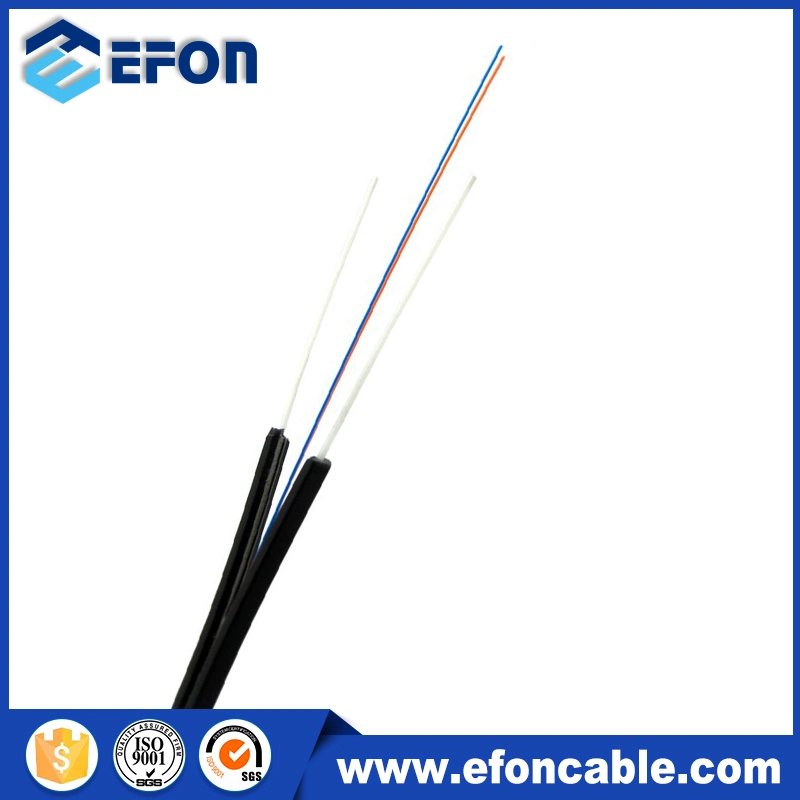 MAIN PRODUCTS: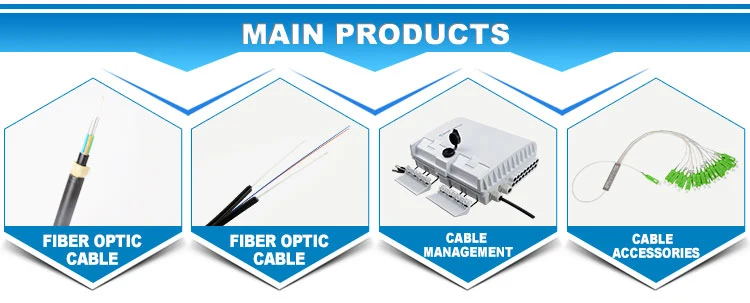 ABOUT US: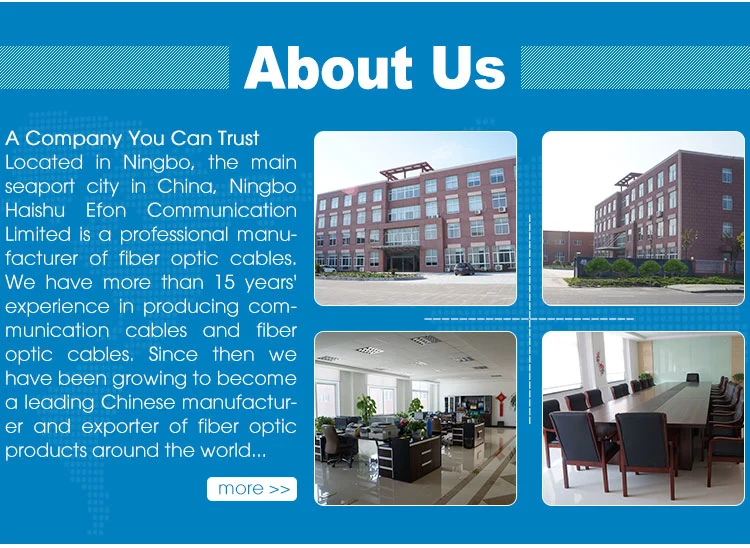 Located in Ningbo, the main seaport city in China, Ningbo Haishu Efon Communication Limited is a professional manufacturer of fiber optic cables. We have more than 15 years' experience in producing communication cables and fiber optic cables. Since then we have been growing to become a leading Chinese manufacturer and exporter of fiber optic products around the world.
Quality and Safety
We have implemented a strict and complete quality control system, which ensures that each product can meet quality requirements of customers. Besides, all of our products have been strictly inspected before shipment. Our products have passed RoHS, ISO9001 and TLC certifications.
Our Principles
Full customer satisfaction
Commitment to high-quality service
Long-term cooperation and profits for each other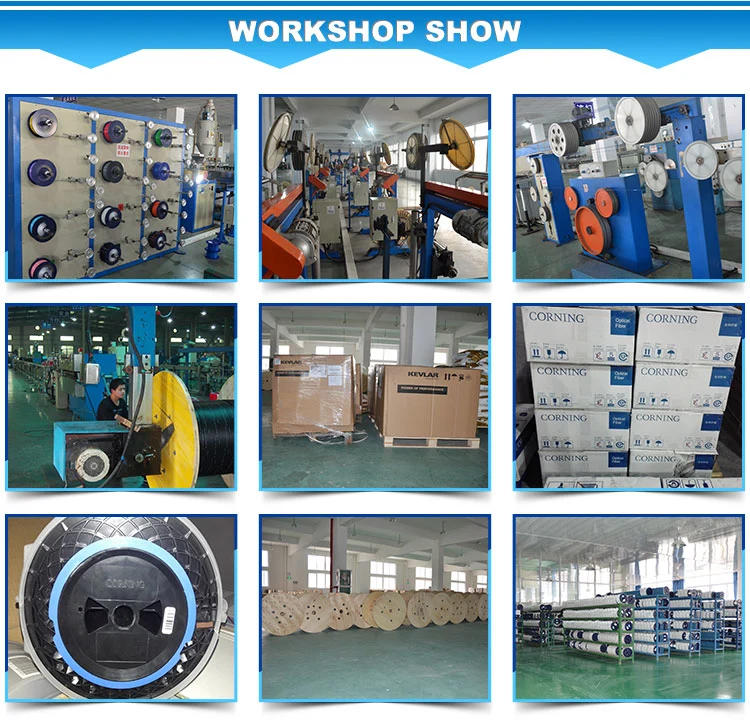 PACKING AND SHIPPING: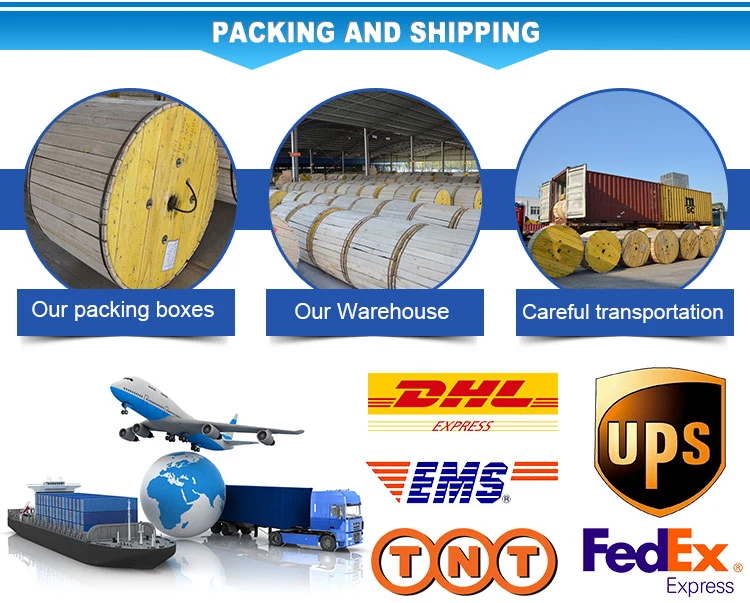 MORE INFORMATION:

Payment
For large orders, T/T , L/C, and E-credit lines are all offered.
For small orders, credit-cards are accepted.
Shipping & Delivery
We will send the products within 10 days.
We ship small batched by air, or large orders by container.
Return and Warranty:
All products have been tested before ship out
All products have 5 years warranty. If there is no man-made problem ,we will replace or repair for you freely.
We own the best after-sale service. If any problems happen ,our team will do our best to solve for customers.

CONTACT:
WE CAN SPEAK ENGLISH AND SPANISH.